Transform Your Personal Story into a Memoir that Reveals the Legacy of Your Life
I know you want to write an amazing memoir that reflects your journey!
Things have happened in your life that you feel compelled to share with the world, for a variety of personal reasons.
But the challenge is that you're afraid you don't have the confidence or writing skills to "do it right."
You're afraid of the pain you'll feel when writing about certain experiences.
You have doubts that anyone will be interested in your story.
And you're afraid other people, particularly family members, will be hurt when they read what you've written. You're even afraid one of them might threaten to sue you.
And here's why:
Just thinking about writing a book can be a daunting, overwhelming idea. Especially if you've never done it before.
Lots of people struggle with these same thoughts when they think about writing a memoir. Still, they're compelled to share their story.
I know you're wondering, where do I start?
How do I know what to leave in and what to take out?
How do I protect myself from being sued by someone in my story?
You want to write a memoir that will not just tell your story, but inspire others in a similar situation.
You hope other people will be uplifted and gain new confidence from reading about the challenges you've overcome.
INTRODUCING...
A 7-Week LIVE Online Masterclass with Carolyn V. Hamilton, Memoir Writing Coach and author of The 5 Important Parts of a Successful Memoir & Why You Need Them
Discover how to apply 5 essential elements that will take your personal story from idea to inspiring memoir so you can share your journey with the world while changing lives.
REGISTER NOW
By the end of course, you'll experience:
An understanding of how the 5 parts of a successful memoir work together to make a compelling story
A completed first draft of your memoir
Confidence that your story concept flows in a readable manner.
The completion of the most important first step to publishing your memoir
More confidence in your writing style
This course will transform your memoir-writing journey, deepen your knowledge and understanding of what makes a compelling story, and help you feel more focused as you go forward to complete your memoir.
When I wrote my first memoir, Coming to Las Vegas, A true tale of sex, drugs, & Sin City in the 70s, my goal was simply to share a bunch of funny stories about working as a cocktail waitress in a major new Las Vegas Hotel/Casino.
I didn't give much thought about what to leave in and what to take out. I went by gut instinct, just writing my story as I remembered it.
For years, I wasn't that motivated, and notes remained in a drawer (this was before computers took over our lives!) I figured "someday" I'd get around to it.
Thirty-eight years later, I finally realized "someday" isn't a day of the week!
I finally polished off those stories, organized them in chronological order, and finished the darn thing.
I still saw it as a collection of funny stories… so imagine my surprise, when that book became a #1 best-seller in Amazon's History of the Workplace and LGBTQ and Gender Studies categories!
My second memoir about my 30+ year relationship with my stand-up comedian, was a more serious endeavor. I wanted to show the fine line between comedy and cruelty (verbal abuse).
But first, I had to work through and overcome some serious emotional and judgemental issues. I wanted to write down my pain, yet be balanced and fair in the end.
I wanted to show what happened–the good, the bad, and the insane–and let the reader make their own judgment.
Now I want to help you write your memoir in a much more timely manner.
That's why I've created for you this 7-week LIVE ONLINE CLASS, MEMOIR TO LEGACY.
- Carolyn V. Hamilton, Success Coach for Memoir Writers
What Participants and Clients Are Saying
"Thanks for all you have done to help me set up my first draft!"
JoAnn Santore Dickson
Author of Butterfly of Hope - Finding My Wings
"Carolyn v. Hamilton has given me more than I could ever ask for, or think of when it comes to the art of memoir writing.Thank you for the time you put into helping me grow as an author. I seriously can't thank you enough, Carolyn."
Misty Compton
Author of Escapegoat Daughter
"Your support, guidance, and structure helped me put my thoughts to paper and create writing that I can actually be proud of."
Deb Winters Lebarge
High School Teacher
WEEK #1 - Your Story Arc & Outline: Getting Started the Easiest Way
In our first week we lay out the keys to success to create a strong story outline that flows in a way that keeps your reader engaged. You'll learn how to see the big picture of your story so that you'll know what to leave in and what to take out. We'll address:
How to create a chronological list of events that show your story

How to work the right way from diaries and journals

How to think in scenes
WEEK #2 - How to do a Fast First Draft & Hook Your Reader
Now we'll flesh out your memoir and discuss the format in which you want to tell your story. We'll also consider fast ways to get your words on paper. In this module, we'll also consider:
Advantages & Disadvantages of writing in Present Tense versus Past Tense

To Prologue or Not to Prologue

How to consider Introductions and Epilogues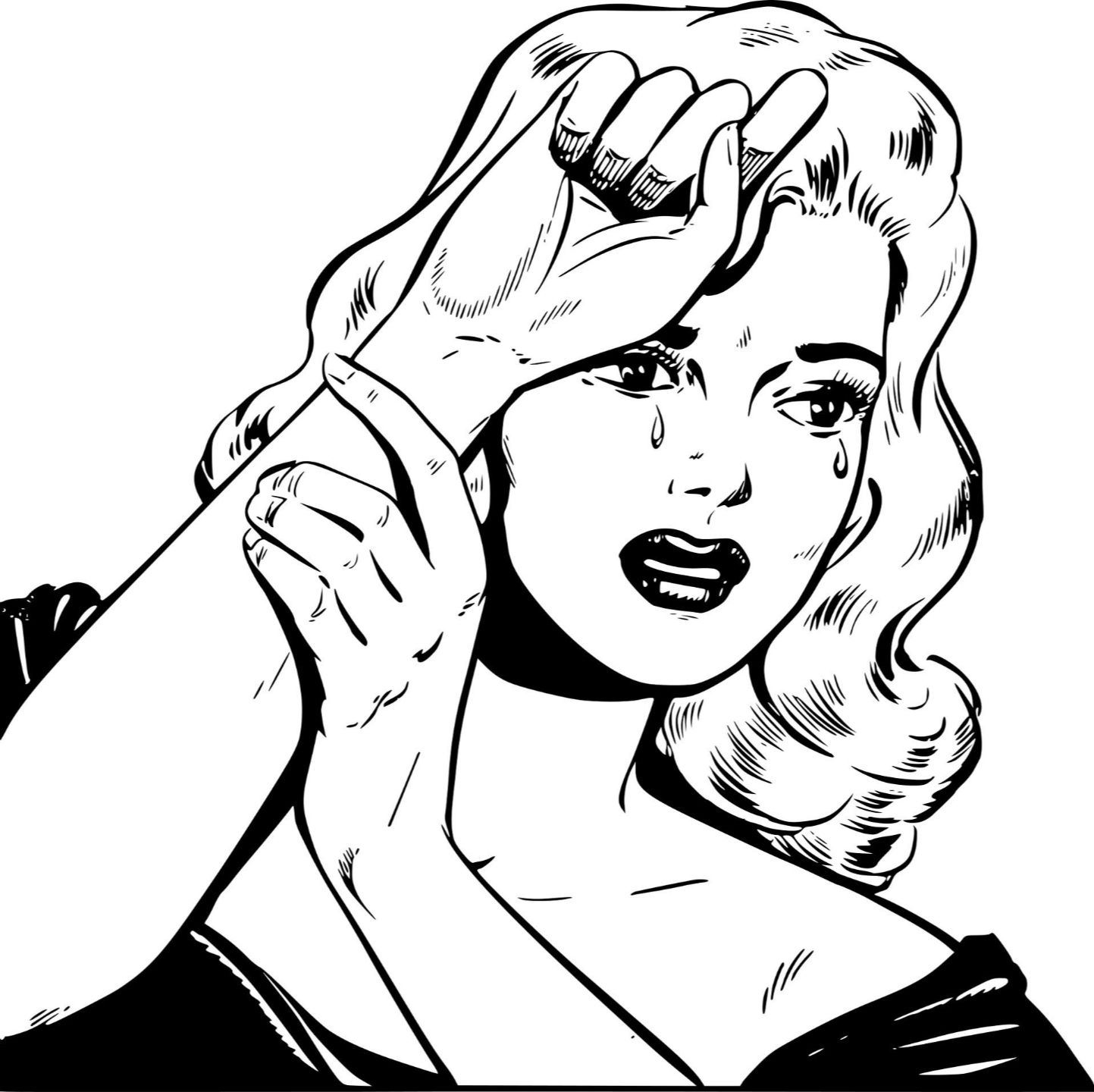 WEEK #3 - Your Story, Your Feelings: Writing About Strong Emotions
One of the most sensitive challenges that memoir writers face is how to write about strong emotions and painful memories. You'll learn how to avoid emotional flooding and how to express your feelings in constructive ways. In this module, you'll learn:
The Role Emotions Play in Your Story

The Vocabulary of Emotions

When It Can Be Okay to Use Swear Words and Politically-incorrect Language.
WEEK #4 - Scene Purpose & Structure: Showing Instead of Telling
This module begins with learning how to break your story into scenes, and how to tell which ones are critical, and which ones you could leave out. You'll gain a clearer picture of the strengths of your memoir as you begin to see it in an almost-movie-like format. You'll discover:
How to use the five senses to make your scene come alive

How to build tension to keep your reader engaged

How to describe what happened in a way that will make your reader be able to instantly visualize your story
WEEK #5 - The Importance of Dialogue: Who is Speaking & What Are They Saying?
Strong memoirs–just like best-selling novels–include dialogue in scenes to bring the story alive for the reader. This module will cover how to learn to write dialogue when you can't remember exactly what was said, and how to make it sound natural and move the story forward. You'll learn:
A sure-fire "trick" to learn to write snappy, memorable dialogue.

When you can break writing "rules" in dialogue

The best way to write attributions
WEEK #6 - The Power is in the Details: Adding Color and Imagery to Your Writing
Details are a major contribution that makes your story come alive for your reader. She wants to know what things looked, sounded, and smelled like. She wants to know how long it took to get from point A to point B. She wants to know where you are. In this module you'll discover:
How to tell which details are important and which are superfluous

How to correctly use similes and metaphors to "color" your writing

How to keep track of all those details so you don't contradict yourself in your story-telling
Week 7 - Universal Connections: Finding Your Theme
When you learn about themes, you'll have a strong foundation of support - like a mission statement for a business - for your entire book. When you have a clear idea of what your story is about, it will be easy to focus on the individual scenes. You'll know right away if a certain scene supports your story and moves it forward. When readers can relate to a particular theme, they will be more interested in your personal story. In this module, we'll look at:
The universal themes we all respond to

How to discover the theme that will take your story to a higher, more emotional level.

What to do if a theme isn't readily identifiable
"I am so grateful for all the feedback. I found this very motivating. Thank you, Carolyn."
Jelaine Lombardi
Author of Running Around Naked
"Your enthusiasm for sharing, and your knowledge of subject matter, have made all your classes well received."
Keith McNeil
Coordinator, Professional Development Center, University of Nevada, Las Vegas (UNLV)
It's More Than a Course - It's a Community!
When you register for Memoir to Legacy, A 7 Week LIVE Online Course, you'll become part of an inspired, vibrant, global learning community of people just like you who are on their personal memoir-writing journey.
You'll be interacting online with Carolyn and your fellow students through a private social network forum created exclusively for the participants in this course.
In addition to studying with Carolyn you'll be learning from each other, supporting each other's progress and potentially partnering with your fellow participants to continue your memoir writing to publication.
Here's What You'll Receive:
7 weekly LIVE, 90 minute course teaching modules
Each course module includes teaching and LIVE interactive group coaching and Q & A guiding you to discover specific skills and abilities to help you write your most compelling story.
Access to audio and video recordings of the learning modules and coaching sessions
You'll be able to study, review and download everything on demand. Missing a session is no problem! All modules are recorded for you to review at any time and are yours FOREVER!
A private social network created exclusively for participants
You'll have access to an inspired, vibrant and supportive global learning community by interacting online with Carolyn and your fellow students.
Plus:
Downloadable PDF documents. Important course documents supporting the teaching modules will be available for download.

All your questions answered in our weekly live meetings.

Special Bonuses to enhance your course experience, selected specifically to support you on your memoir-writing journey.
PLUS, These Course Bonuses!
Your Title & Subtitle: Letting Your Reader Know in an Instant What Your Book is About
Besides an attention-getting title, you want to take advantage of the valuable "real estate" in a subtitle, including key search words and more information about the subject of your story.
Finding Your Target Audience
Who is going to be most interested in buying and reading your memoir? Knowing this going in will help the right readers find and appreciate your story.
What Makes a Best-Selling Memoir?
A detailed analysis of some great memoirs, why readers love them, and how you can model their success.
Course begins Tuesday, March 28, 2023 for 7 weeks
11 am Pacific / 2 pm Eastern
Each session is 90 minutes.
Can't make it live? No worries!
Video and audio recordings of all sessions will be available for download and streaming.
Here's a summary of what the 7-week course includes:
7 LIVE Teaching Sessions
7 LIVE Interactive Coaching and Q&A Sessions
Private Course Website
Private Social Media Community
Downloadable Course Materials
Audio + Video Recordings of All Sessions
ALL the Special Bonus Content
SELECT THE PAYMENT OPTION THAT WORKS BEST FOR YOU:
Your money-back guarantee
If you're not completely satisfied, for any reason, after the first four weeks of the class, I'll refund your investment, no questions asked.
Frequently Asked Questions (click on the plus sign for the answer)
For any questions not answered here please contact me at: [email protected]
How hard is it going to be for me to complete this course?
What if I miss a Group Coaching Session?
How much time will I need to devote to complete this course?
Do I have to finish the course in a certain time period?
Do I need any special equipment?
What if I don't reach my word count goal in 7 weeks?
Do I need strong internet skills to do this course?
What if I can't remember exactly what the people in my story said?
What if this process becomes too painful to bear?
What about confidentiality?